A Day In The Glades
A photographic story of the Everglades fragile beauty presented by George Hoch, Wildlife/Nature Photographer. This soft-cover, 'coffee-table-style' book from noted photographer George Hoch is now available for your home or office.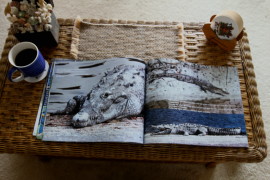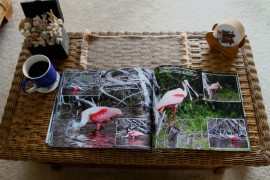 Click image for a larger view.
Discover the great diversity of wildlife and flowers that are part of the 'River of Grass'. George's high-resolution pictures put you a step away from a Roseate Spoonbill -- or nose-to-nose with an American Croc!
Bring the beauty of these natural resources -- the Everglades, the Big Cypress Preserve, and Everglades National Park -- into your home or office.